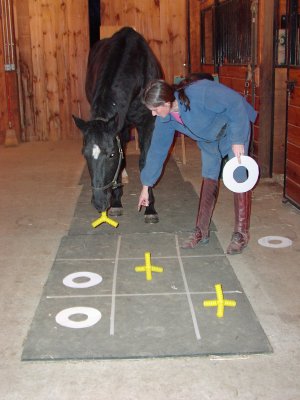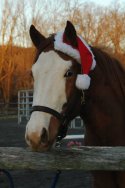 Members List: United States A - M
Other Members pages are: UNITED STATES: N-Z        EUROPE      CANADA      AUSTRALIA   
Arizona
Carol Grubb
11555 E. Calle Aurora
Tucson, Az 85748
email: headmare0@yahoo.com
available for private instruction, clinics
updated 1/2015

Arkansas
Dolores Arste
Winter home of Zen Clicker Horsemanship (Dec - Feb)
117 Polk 152
Hatfield, AR
cell phone: 518-461-3470
email:dolores.arste@gmail.com
Interest (discipline or other specialty (breed, age etc..)) Morgans, Competitive Trail Riding,Dressage, Barefoot Trimming, Shoeing using the barefoot model, Combining the skills taught by others such as Mark Russell, John Lyons, Clinton Anderson, Susan Harris, and Mark Rashid with clicker training.
Yahoo Group: groups.yahoo.com/group/zenhorsemanship
updated 1/2015
Please note that Dolores is in New York from March - November. See New York for her listing.

Cindy Martin
Farmington, Arkansas
email: maddogranch@gmail.com
interests: Foxhunting, trail riding, dressage, horsemanship
available for: private instruction, clinics, she hosts clinics with Alexandra Kurland twice a year.
TCTT coach for Alexandra Kurland's on-line course.
updated 1/2015
Caeli Collins
Mountain View, CA 94043
phone: 408-887-1921
email: caeli.collins@gmail.com
Interest - dressage
She hosts clinics with Alexandra Kurland
updated 1/2015
Peggy Hogan
Santa Barbara, California
email: Peggy@thebestwhisperisaclick.com
web site: www.thebestwhisperisaclick.com,
facebook page Clicker Training Horses (business site and group)
Interests: Clicker training for all disciplines. Includes miniature horses. My training includes a background in NH, with riding focus using Peggy Cummings "Connected Riding" techniques.
Available for: Lessons, clinics, limited phone/internet help, selling Clicker training merchandise, promoting Clicker training in fun ways including demos with mini's.
She teaches on-line courses which are available through her website.
updated 1/2015
Julie (Conway) Ross
Pinon Hills, California
email: julie.conway@alcoa.com
Interests: rehabilitating horses with problems, endurance, dressage, trail
updated 1/2015
Gwyneth Santagate
Penzance Equine Intergrated Solutions
207 S Canterbury Rd.
Canterbury, CT 06331
phone: (860) 556-9199
email: gwen.santagate@gmail.com
web site: http://www.thepenzancehorse.com, http://barefoottrim.com
interest: specializing in foundational and rehab teaching of all ages, breeds and disciplines
available for: visits, demos, hosting and giving clinics, boarding, training, private instruction, phone/internet help and sometimes has clicker trained horses for sale.
updated 7/2018
Casey Sugarman
East Lyme, Connecticut
email: casey.sugarman@gmail.com
web site: www.willingresults.com
background: Casey learned operant conditioning as a senior veterinary biologist at The New England Aquarium and has been using it with horses since 1996.
specialties: dangerous, aggressive, medical rehab horses. She is actively seeking clients in Eastern Mass and will travel to your location. She likes to train horses and teach owners how to work with their horses on solving problems (anything from basic handling for fearful horses to rehabilitating aggressive horses). For more information, see her advertisement on equinesite.com in the classified section (under training) or FAQ's her. She offers group rates and clinics.
updated: 1/2015
Beth Peterson
2066 Hazlettville Road
Dover Delaware
phone: 302-747-6953
email: petersonspositivepups@gmail.com
website: www.PetersonsPositivePups.com
Interests include participating in, and coaching, positive-reinforcement (including Clicker & Tellington/TTouch/TEAM, Animal Assisted Activities, emergency/disaster preparedness, and humane education - all while enjoying animals in general and those who share my life in particular. I'm a Certified Pet Dog Trainer & Level 2 Tellington Practitioner who offers private sessions, group classes, lectures and Therapy Dog evaluations. I have multiple dogs, cavy, a 10-year-old Chincoteague Pony, and a 15-year-old Haflinger - all trained and tested Therapy Dogs/Pet Partners or on their way towards this goal.
updated 1/2015
Sharon Foley
18 Carry Back Road
Ocala, Florida
email: sharon@horsemansarts.com
website: www.horsemansarts.com
Cell: 423-797-1575
Authored: Getting to Yes--Clicker Training for Improved Horsemanship
Interests: Dressage, Horsemanship (a la Dorrances/Whitney), Science based reinforcement oriented approached to training and riding in balance, suppleness, and relaxation. Also, natural care, and performance barefoot hoof care.
Available for: Consultations and lessons


updated 1/2015

Sharon Madere
IAABC Certified Horse Behavior Consultant
Ocala, FL
phone: 804-677-7046
email: EquiLightenment@gmail.com
website: www.EquiLightenment.com, www.SilverMoonIberians.com
interests/available for: Positive Reinforcement Training & Behavior Modification, Coaching in Artistic Classical Riding and Clicker Training, Boutique Breeder of Iberian Horses (Andalusian & Lusitano)
Available for Individual Lessons, Group Workshops, Clinics
updated 1/2015

Michelle Martiya
Dragon Horsemanship
Boca Raton, Florida


Email: riseodragons@gmail.com
Website: www.dragonhorsemanship.com
Interests/specializing in: gentling wild mustangs
Services: private instruction,
behavior modification, giving clinics,

demos,

basic training
updated 3/2015
Tatiana Kiselyova
1284 Bradley Gin Rd.
Monroe, GA
Telephone: 770-266-0724
email: tk@equinoxhorse.net.
web site:  www.equinoxhorse.net
Interests/available for: I help people at their locations. My focus is on giving people tools to develop a deeper relationship and clear communication with their horses. With these tools and strategies, they can embark on a creative journey that is unique to each horse-and-human pair.
Updated 1/2015
Sue Bennett
Kingman, IN
email: jsbenn1988@sbcglobal.net
interests: gaited horses, trail riding,
available for: lessons, clinics, video review/lessons, skype lessons. Also does barefoot trimming.
TCTT coach for Alexandra Kurland's on-line course.
updated 1/2015
Maine
Lyndsey Lewis
Belfast, Maine
email: llewis@sover.net
website: www.teachyourhorse.com
interests: dressage, bodywork and anything clicker related or having fun with your horse
available for: group and private riding/dressage lessons, getting started with the clicker, fun get-togethers, encouragement and support
updated 1/2015
Pat Miller
Hagerstown, Maryland
phone: 301-582-9420
email: info@peaceablepaws.com
website: www.peaceablepaws.com
Interest (discipline or other specialty (breed, age etc..)): Boarding, general clicker training, available for seminars available for: visits, demos, hosting and giving clinics, boarding, training/private instruction, and phone/internet help.
updated 1/2015
Terry Golson (KPA-CTP)
Carlisle, MA, USA
email: terry@terrygolson.com
website: www.cooperativehorse.com
interests: Problem solving behavior issues using observation and R+, under saddle work (specialty in dressage) using positive reinforcement for both horse and rider, enrichment and rehab for horses during and following lay-ups. teaching novice horse owners how to bond with their horses.services offered: Consults on-site or via video. Willing to travel.

updated 9/2015
Go to UNITED STATES: N - Z

Home | Articles | Community | FAQ | Getting Started | Horse Stories | Links | Photos | Resources
| | | |
| --- | --- | --- |
| | Equine Clicker Training | |